Back to Articles
How can I talk with my children about addressing racial injustice?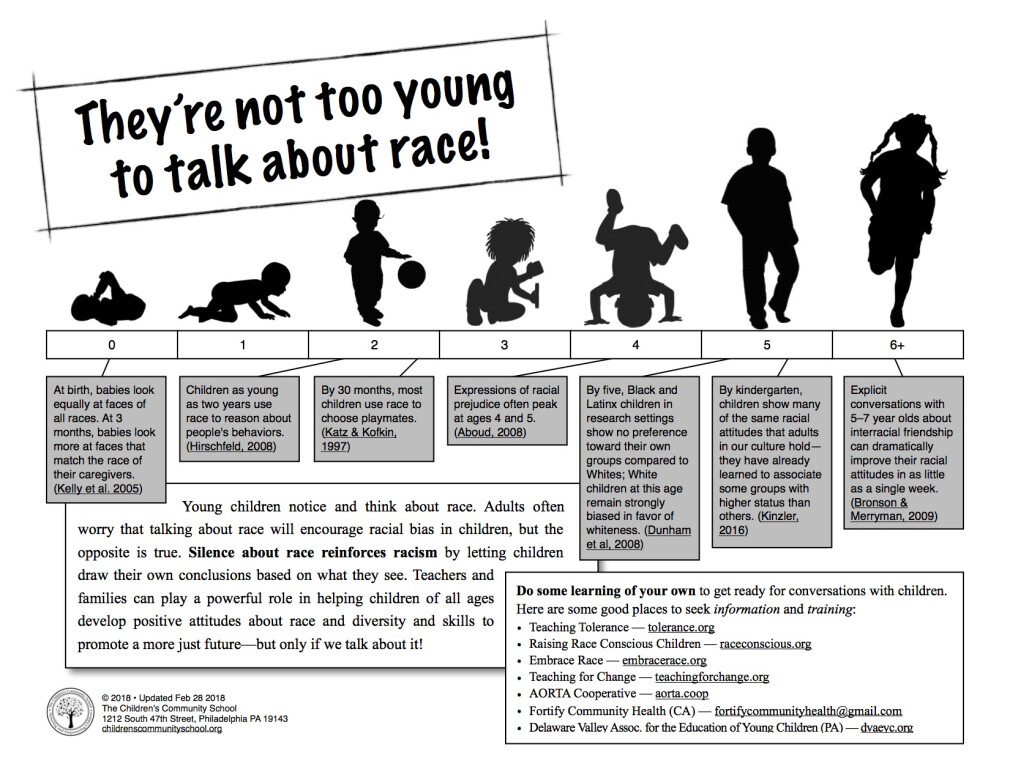 Talking about Race - National Museum of African American History and Culture / Smithsonian


Forma's Faith@Home continues to be a fantastic resource for families or households staying at home more than not for the summer. Each day they offer open-ended questions and activities for you to do together as a family or household. This week's focus is on giving households tangible ways to engage in the important work of addressing racial injustice.
"Our nation is hurting, and households across America are undoubtedly talking about it. How do Christians address the reality that we have a responsibility to examine how what we do or don't do contributes to perpetuating racial injustice? This week, we are attempting to give households some activities you can do together to begin this work. These resources are grounded in Scripture and can help you engage in conversation with people of all ages."
By way of preview and giving you something you can dig into today, read this sample day that includes highlights from Sesame Street's Town Hall on Racism. It's a meaty week of discussion topics, so please be sure to screen at least the beginning of the videos before sharing them with children … partly due to the age inappropriate advertisements at the start of each.
Tools to Raise an Anti-Racist Generation
- An Evolving Collection of Resources, Expert Tips, Books, Videos, and Advocacy Tools
"Our children will be better able to break this chain of bias and distrust if we give them opportunities to think deeply and talk openly about justice, inequity and humanity from a young age -- and how together we can build a better world."