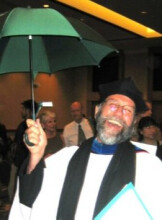 Don Owens
Interim Rector
Office: 512.353.1979
E-Mail:

The Reverend Donald P. Owens, Jr., Ph.D. is an Episcopal priest whose 46 years in the priesthood have been in ministry in higher education. His last cure was Tulane University School of Medicine in New Orleans, Louisiana where he served as chaplain to the School of Medicine and professor of medicine and psychiatry for 15 years before retiring in 2015 as Emeritus Professor of Medicine. He held the James A. Knight, M.D. Chair of Humanities and Ethics. Prior to that he served as the Episcopal Chaplain to the University at the University of Oklahoma in Norman Oklahoma. While at the University of Oklahoma he received his Ph.D. in Philosophy and Psychology.
Fr. Don is married to Barbara J. Owens for 55 years. They have four children: three girls and one son. They moved to Wimberley, Texas after retirement in 2015. During the past six years he has supplied at several congregations in the Diocese of West Texas. He and Barbara are graduates of Trinity University in San Antonio, and he is a 1969 graduate of Pittsburgh Theological Seminary in Pittsburgh, Pennsylvania. He was ordained a minister in the United Presbyterian Church in 1969 and served two pastorates, one in Ingram, Texas and the other in Clinton, Oklahoma. In 1975 he and Barbara were Confirmed at St. Paul's Cathedral in Oklahoma City, Oklahoma by Bishop Powell. He was ordained a Deacon and Priest in the Diocese of Oklahoma by The Rt. Rev. Chilton Powell, Bishop of Oklahoma in 1975.
Distinguish Alumnae/i Award in Specialized Ministry from Pittsburgh Theological Seminary 26 April 2002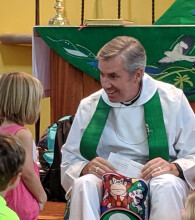 Mike Woods
Associate Rector
Office: 512.353.1979
E-Mail:

The Reverend Michael T. Woods Mike is a recent grad of the Seminary of the Southwest in Austin, TX. Before earning his MDiv at SSW, Mike worked as a full-time lay associate in the Episcopal church for 15 years. He served as the youth minister for St. David's Episcopal Church in San Antonio, TX while also serving as the Deputy for Youth Ministries in the Diocese of West Texas diocesan offices. He served as the Family Ministries Associate at St. Peter's Episcopal church in Honolulu, HI while also serving as the Canterbury Chaplain to college students at the University of Hawaii, Manoa. The three years prior to being called to seminary, Mike served as the Lay Associate to the Rector for St. Alban's Episcopal church in Harlingen, TX. Mike is married to Tami Woods who works as a Speech Pathologist in Kyle. They have three beautiful children in Harper, Hudson, and Hadyn.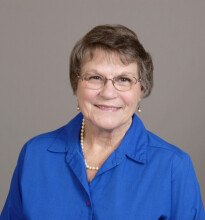 Patty Polk
Parish Administrator
Office: 512.353.1979
E-Mail: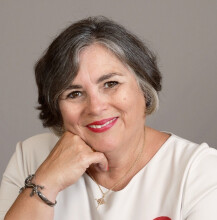 Jenny Henderson
Music Director
Office: 512.353.1979
E-Mail: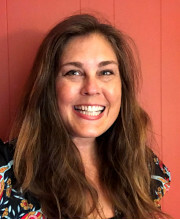 Kris Spilker
Director of Children and Family Ministries
Office: 512.353.1979
E-Mail: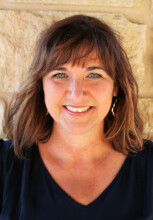 Teresa Eells
Preschool Director
Office: 512-396-9033
E-Mail: