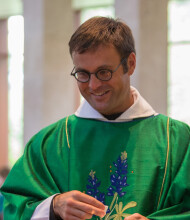 Ben Nelson
Rector
Office: 512.353.1979
E-Mail:

The Rev. Dr. Benjamin H. Nelson III Ben was called to serve as the thirty-ninth rector of St. Mark's Episcopal Church in March of 2012 and was formally installed at a celebration of new ministry on April 25th, the Feast of St. Mark the Evangelist. In a community named for one who brings good news, San Marcos is a fantastic home for this lifelong Episcopalian and ordained minister of 15 years.
Born on the campus of the University of the South in Sewanee, Tennessee, Ben has continued to be connected to that beautiful place of learning and spirit. In addition to attending seminary on "the mountain," he has served the university twice as a member of the board of trustees.
Ben grew up in the Mississippi Delta where good bar-b-que and great blues were a part of the culture. His faith, his high regard for story telling, and his love of music and food were all shaped in the flatlands of this culturally rich part of the Magnolia State. He graduated cum laude with a BA in history from Millsaps College in Jackson, Mississippi and began the journey toward ordination shortly after graduation.
Ordained in the Diocese of West Texas in 2002, Ben has served congregations in South Texas, East Tennessee, and Hawaii. In 2013, Ben graduated from the University of the South School of Theology with a Doctor of Ministry degree. His Thesis, Spirit of Water, Spirit of Aloha, combined an experience with creation; delight in the waters of baptism, and a love for Hawaiian cultural values.
His passions in ministry are working with children and youth, the role of recovery in community life, and the ever-deepening spirituality of generosity in our congregations. He has served on advisory boards for several local outreach agencies and as a consultant for groups wishing to deepen their stewardship journeys.
Ben is a father to Cooper (a daughter who remains in perpetual motion), a husband to Linda, and a buddy to Bacon and Mickey (two of the best four-legged pals a guy could have). He is an occasional marathoner, a frequently slow runner, and constantly wishing to be more active on land and in water.
He has worked as a farmhand, a waiter, a Christmas tree salesman, and a consumer protection agency intern; but his first joy is serving God and the ongoing work of reconciliation among the people of God. He likes to say that his overall title is that of "Grace Enthusiast"- and it's a role that he hopes to live up to every day of his life. He is grateful to live into that role at St. Mark's- a place where he is challenged by the mission statement of seeing Christ in, and being Christ to others, as we are led and empowered by Grace.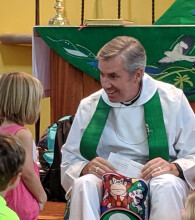 Mike Woods
Associate Rector
Office: 512.353.1979
E-Mail:

The Rev. Michael T. Woods Mike is a recent grad of the Seminary of the Southwest in Austin, TX. Before earning his MDiv at SSW, Mike worked as a full-time lay associate in the Episcopal church for 15 years. He served as the youth minister for St. David's Episcopal Church in San Antonio, TX while also serving as the Deputy for Youth Ministries in the Diocese of West Texas diocesan offices. He served as the Family Ministries Associate at St. Peter's Episcopal church in Honolulu, HI while also serving as the Canterbury Chaplain to college students at the University of Hawaii, Manoa. The three years prior to being called to seminary, Mike served as the Lay Associate to the Rector for St. Alban's Episcopal church in Harlingen, TX. Mike is married to Tami Woods who works as a Speech Pathologist in Kyle. They have three beautiful children in Harper, Hudson, and Hadyn.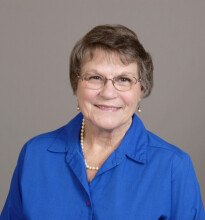 Patty Polk
Parish Administrator
Office: 512.353.1979
E-Mail: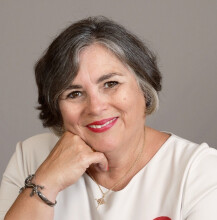 Jenny Henderson
Music Director
Office: 512.353.1979
E-Mail: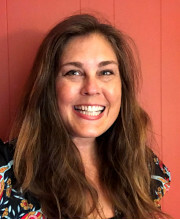 Kris Spilker
Director of Children and Family Ministries
Office: 512.353.1979
E-Mail: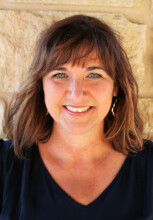 Teresa Eells
Preschool Director
Office: 512-396-9033
E-Mail: